A Puffle is a pet that can be owned by penguins. They were originally found by Rockhopper. There are different types of Puffles such as different colors and species. They are the only type of pet that a Penguin can own.
Puffle Colors
Edit
Club Penguin Puffles:
Edit
Blue, Pink, Black, Green, Purple, Red, Yellow, White, Orange, Brown, Rainbow, Gold.
Flippr Exclusive Puffles:
Edit
Magenta, Silver, Jungle, Ice, Magic, Lucky, Spectrum, Aqua, Barky Dog, Oreo Cat, Ninja Puffle.
☀
Species of Puffles
Edit
Puffle


A green puffle.

Information

Official Name
Puffles
Appeared
Launch
Status
Adoptable as pets
Sub-group of
Nothing
Ghost Puffle: A Puffle can turn into this.
Blue Crystal Puffle: Only a Blue Puffle and Ice Puffle can turn into these.
Dinosaur Puffles: All normal Club Penguin Puffles can turn into this when equipped
Unicorn: Glitterpants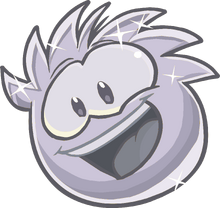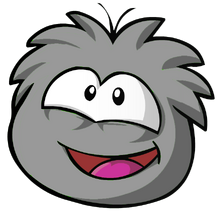 Ad blocker interference detected!
Wikia is a free-to-use site that makes money from advertising. We have a modified experience for viewers using ad blockers

Wikia is not accessible if you've made further modifications. Remove the custom ad blocker rule(s) and the page will load as expected.